Some update packs added
Finally a real update :)
We added update packs for GB, GBC and SNES to match the latest DAT files.
Grab them in our
forums
!
More bugs !
Hi there.
There have been a bug in the contact form code, preventing the system to send your messages to our e-m@il address.
If you sent any message and didn't get a reply, please consider sending it again. We reply to EVERY message, so if you didn't get a reply from us, it's likely we never received it.
Sorry for any inconveniences this might have caused.
Lack of updates....
Hi there guys....
Sorry for the lack of updates lately... there have been several bandwidth problems after the release of the SNES screenshot pack plus a few server downtimes, meaning we had no FTP access till today, and since i messed it up with the news publishing code a few days ago, there was no way to say anything :(
We are still looking for people to help us ! Our main goal right now is getting some Japanese covers for any of the systems. Those are quite hard to get for us, so this is a "help us" call to all those Japanese friends. The only thing we are asking for, is a good quality scan (as usual, 300 dpi if possible) and a proper renamed image (even better if we get it renamed with the proper CRC name acording to the No-intro DAT files).
And just like a reminder.... you can get the right DAT files for renaming from the systems menu. Just choose your system, and you will see a DAT file version number. Click that link and you will get the proper DAT file (RomCenter version) for our releases.
I'd also like to thank all of you who are sending scans ! Alcoatjez, michal99, jcrouse.... among others, plus all the Spanish guys, but i don't keep track of those (this is geezup, Macarro keep track of those, and all of you will be properly thanked in the soon renamed "credits" section... instead of "who are we" section....
Also, any problems you may have with the image renamer, please post them in our forum (me, geezup, the coder of the Image Renamer app, will be busy with bigger stuff and other projects but i'll try to update the renamer sooner or later...).
Thank you all for your help !
SNES IS HERE !!!
Just for a limited time, and to welcome our friends from
Retroblast
and
Emulatronia
... we bring you the full SNES pack ready for donwload to everybody...not just for the forum members. Sorry for the delay, but we've been trying to get the best screenshots for you ! Hope you enjoy all this and help us in our project !
A big thank you for all the people who helped capturing SNES screenshots : Lustar, DecSS, Dj_rao, Macarro, geezup
Don't forget we are collecting scans, so any scan you can send will be appreciatted. Also, there are still a few systems to screenshots for, so any help would be nice.
Thank you !

We want your scans !!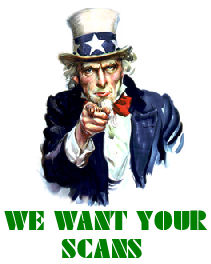 Hi there.
We are in the process of scanning, but we need lots of help with this. So if you have a nice collection of videogames with their boxes in good condition (even not so good, since they can be photoshoped), please get in touch with us using the
contact form
, and tell us what you have.
Volunteers must be willing to help and scan their own images and then send those images to us.
Any help will be greatly appreciated.
Thanks a lot !!
No-intro Screenshot Archive MameWah layout !
While you wait the SNES screenshot pack release (it wil lbe released next Friday, September 8th), here is a nice
Mamewah
, layout made by Macarro, based on
jcrouse work
, so you can use all those nice screesnshots packs we provide ;)
It's been tested under MameWah 1.61, but it should work with newer versions. If you have any problem , just post it in the forum, so we can help you.
Here's a preview :
And here is the download link.

Hope yu like it.
N64 screenshots pack available !
Hi again.
Today, and thanks to our

hard working forums admin, Everblue, we bring you a nice one : N64. He worked hard, so drop a "thank you" in the releases thread, don't be greedy !
Please, note there are some black screenshots, due to the game not being playable with any current emulator. If you find a way to run those, let us know.
Also, for all our visitors, we made public the previously released pack : NEC PC Engine.
Hope you enjoy these fine releases, and come back for more.