Tiny update
Hi all !


While we keep working on next update today we added a small update pack for Bandai WonderSwan Color. You can find it in the downloads section.

Enjoy it !
Merry Christmas !!!
Hello everybody !!
We want to wish you a Merry Christmas, and to celebrate it, we added quite a few update packs and a few other surprises. Just take a look at our revamped
"Downloads" section
, to find out what's new. Since it's Christmas, we made this new update available for everybody =) Also, we had a lot of work to do since our last update, and we couldn't finish everything, so
check back soon for more surprises
.
From now on, to extract the update packs, you will need to use a new tool we created. It's called "Update Pack Extractor", and you can grab it from the
"Tools" section
. To use it, you just need to choose the update pack file you want to extract, and a destination folder. The destination folder should be the one containing previous CRC_Snaps and CRC_Titles folders for the system to be updated, since this new tool will also take care of images that need to be renamed or deleted. It will do everything for you. No more .bat files to run after unzipping. It can't be easier.
If you find any bug or have any problem with the tool, please feel free to ask any question in our
forums
. We won't be replying any em@ils asking how to use our tools :
forums
and help files are there for a reason.
That is for now. Enjoy this week's update and ...
MERRY CHRISTMAS !!!
Big changes and download problems
We are making big changes on the download section, so most of the download links will be broken.
Please, be patient and check back in some days. There may be some big susprises for Christmas.... =)
New pack online !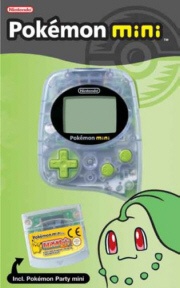 Hi there everybody !


We added to the public downloads section a Game Boy Advance update pack, and a new pack for our forum members : Nintendo Pokemon Mini, a quite fun and small system.


Also, don't forget we are collecting artwork, so please, consider sending scans of all boxes and cartridges, for any videogames you have, for any of the listed systems. Thank you !

Enjoy the weekend ! =)



Nintendo GameCube DOL Creation Utility for emulators v1.0 released !
Hi again.
After some testing we can consider this a stable version. This is a little application to automate the creation of DOL files of your favourite emulators for NGC.
You just need to add the ROM injectors/DOL creators in the "injectors" folder, and there you go. It will automate the proccess. No more command-line, one by one DOL creation. Choose your ROM files, click and in minutes you will have hundreds of DOL files to enjoy on your NGC!

Get it now at the tools section. You need Microsoft .NET Framwork 2.0 to run this application.

GBA update pack added!
We added a GBA update pack to match latest DAT file release (20061006). You can get it in our forums.
Also, we added latest update packs (GB, GBC, SNES) to our public downloads section.
Expect a new update soon with an interesting tool for your GC emulation needs =)
Some scans uploaded to the site !!
One more update this week :)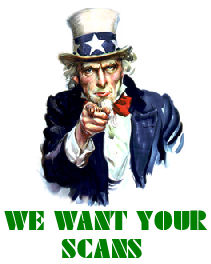 We are slowly uploading boxart to the site. Some Virtual Boy and Tiger Game.com scans are already uploaded. You can check it in the systems menu. That's not the real size of the scans. Thay are resized to fit the pop-up window.
For the smaller systems, we will probably not release any downloadable pack until it's finished. So it's up to you if we finish it sooner or later. If any of you have some games (i bet so), please send those scans. Until now, very few people sent their original scans, if we compare it with the huge number of lame leechers we have around here. If the contributors/leechers ratio keeps being this low, we will be forced to send the packs only to selected and trusted people.
Also, we added a nice "random snap" feature to the site. Being a screenshots site, and not having that was a bit.... weird ?