Downloads enabled again
Hi again!

We have a new revamped downloads section, and all downloads are enabled again. Now we have a new menu only for downloads where you will find tools, screenshot packs and DAT files for our packs.

Hope you enjoy it !

Cheers!
New Nintendo 64 screenshot packs
Hi again.
As some of you may already know, the No-intro team, has recently changed the N64 DAT file, to make use of byteswapped dumps, so now, none of the previous CRCs will match the current dumps.
To solve this, and make your life easier we have decided to offer a full replacement screenshot pack, that you can download from the
download section
.
Hope you enjoy it, more soon.
Cheers.
New features !
Hi there.

We are still alive, in case you are wondering... :)

Just a quick update to let you all know, now you can check what we have, and what we are missing, so you can easily check if you have some of the needed stuff in case you want to help us.

Right under the "The Project" menu on the left, you will find a new menu called "Missing lists". From that menu, you will be able to create text files listing all the images we are missing. If you have a few game cartridges, please, feel free to use the new feature to check if we need scans of any of your games.

The "Send stuff" features is not coded yet, so in case you scan new stuff for us, please just get in touch with us using the contact form, or the usual ways to contact us, so we can let you know how to send the goodies to us.

Thanks in advance !

Also, we added a bunch of SNES manuals. Manuals are only downloadable as single files. Just check the game listings for any system, and you will see a new column for manuals, saying "Yes" if the manual is available for download. You can download manuals for the game data pop-ups. We will create packs for them soon.

New NES screenshots pack replaces old one
Hi again !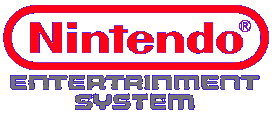 Here's the new NES screenshots pack. Delete the old one, since ALL CRC changed due to new convention.
Again, grab it here while we make some work in the download section.
Nintendo Entertainment System (20070602)
Finally, some update packs available for download
There you go, just a quick update before I go out... it's hot as hell at home. Well, it's summer anyway.... :)
Remember you need our "Update Pack Extractor" to extract the new screenshots. It will delete the unneeded ones from previous pack.
Included packs in the zip file are :
Atari Lynx (20070408) - Full pack - All CRC changed (delete old one)

Nintendo Game Boy Update Pack (20070701)
Nintendo Game Boy Color Update Pack (20070701)
Nintendo Super NES Update Pack (20070701)
Sega Game Gear Update Pack (20070701)
Sega SG-1000 Update Pack (20070701)
Bandai WonderSwan Color Update Pack (20070701)
Grab it here
, while i update the downloads section.
More packs soon, or maybe not that soon :)
Yet another small update !! :P
Good afternoon boys and girls...

We've been online for over a year now ! We didn't have time to make any special updates or anything. But today i used some NOT spare time to make 3 small updates (Bandai WonderSwan, Bandai WonderSwan Color and Nintendo Game Boy). All of those will now match latest no-intro DAT files. More will follow soon.

Grab them in the downloads section as usual. Remember, to unpack this files you will need the unpacker tool you will find in the "Tools" section.

More packs soon.